This Mozartal Coil, in Iambic Pentaheptapentameter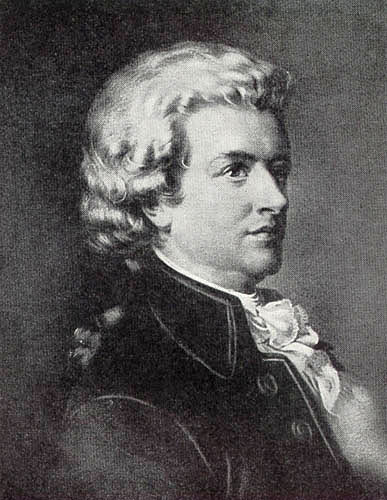 Perhaps inspired by the fact that the Kashima Philharmonic (fanfare...cue the fanf...hey,
where'd all the brass go??!?
) is going to be performing Mozart's piano concerto kv. 23 in our December concert (with me on 1st clarinet), I popped on my DVD of
Amadeus
and watched it today. It had been a while since I'd seen that flick, and I'd forgotten how much I like it. I guess it's just the musician in me, but that movie always moves me very deeply.
(Yes, I DO actually like some movies that aren't sci-fi or fantasy!)
Speaking of dying young, by sheer coincidence (or psychic programming, one of the two), two of my friends in (and out of) Blogland have recently posted topics dealing with that very subject.
Tooners
over in Bahrain, in her post entitled "What about you?", asks what you would do if you knew you were about to die. How would you spend your final days? That's definitely something to think about. Would you travel? Would you try to do something that you'd always wanted to but had never gotten around to it? Would you do something totally nuts just for the heck of it? Would you just shrug your shoulders and follow your usual routine? Or would you throw all your energy into one, last, big, final project? My school pal (and occasional literary critic)
Kami
takes it through a whole different window. She asks what her close acquaintances would do for
her
if they knew she'd be dying soon. That is a very bizarre thing to ask, but yet at the same time it makes perfect sense. If I came back to Oregon for a visit, for example, and all my friends there knew I was about to kick the bucket, what would they do for me? Would they awkwardly try to avoid the topic altogether? Would they disappear into the woodwork? Or would they indulge me with something...well...indulgent? It's not an easy question to answer, and I hope nobody asks me...at least not if they expect a serious answer.
Mortality can be such a touchy thing.
On a totally different note (A#?),
Olivia
asked me to explain just what a
tanka
poem is. I realize I should have before, so I'll do that now. (Sorry, Mr. Intrepid Explorer, it's
not
a maker of toy trucks.)
Simply put,
tanka
is like a longer version of
haiku
.
Haiku
traditionally have seventeen syllables arranged in a 5-7-5 pattern.
Tanka
, on the other hand, usually have a total of thirty-one syllables. The classical form is 5-7-5-7-7, but there is a lot more flexibility than with
haiku
. As long as the total syllable count is thirty-one (or close to it), almost any kind of structure is permissible. Most of the
tanka
I have written thus far actually follow a 7-9-9-6 pattern or close to it, and I've had Japanese language/literature teachers here tell me they're just fine.
(Incidentally, modern
haiku
is also a lot more flexible with regard to syllable count, as with the excellent examples
Wendy
recently provided. However, there are still a lot of mixed feelings about that. A lot of people tend to be purists with regard to
haiku
, but I've never heard any such complaints regarding
tanka
.)
In order to capture the traditional style of either
haiku
or
tanka
, it is necessary to include a "season word", i.e. a reference to an event, flower, animal, or weather phenomenon that is characteristic of the season or month in question. It doesn't really matter whether or not the "season word" has any direct connection with the topic of the poem, but it can be considered "more clever" if some kind of metephorical link can be established.
I hope that makes it a bit clearer, and I look forward to your contributions!
Now...does anybody know any Salieri tunes?